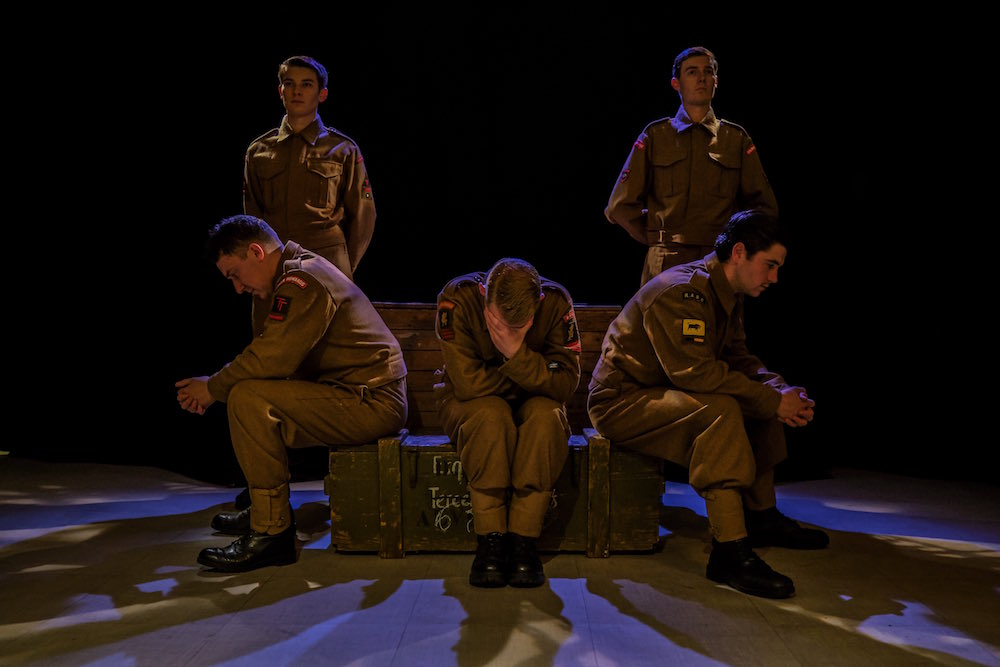 Army@TheFringe, East Claremont St,
13-25 August (not 19 August)
The Ever Witch Theatre Company are presenting their new play Bomb Happy during the Fringe. The play uses the first-hand, never-before-heard testimonies of five D-Day Normandy Veterans, one of whom was in the Highland Light Infantry; ordinary young conscripts who find themselves part of one of the most dangerous operations of World War 2, and follows each soldier's unique journey from D-Day to VE Day, highlighting the lifelong impact of PTSD. The production has been commissioned to commemorate the 75th Anniversary of D-Day through funding from The Army Covenant Fund and the British Army.
Two of the veterans whose testimonies appear in the play will make a special appearance at the end of the performance on 16, 17, 23 and 24 August, and will meet audiences after the show; a unique opportunity to meet these 94 year old gentlemen who took part in the D-Day Landings and Normandy Campaign.
The play runs at Army@TheFringe, East Claremont St, Edinburgh, EH7 4HU during 13-25 August (19 August excepted, when there is no production). Performances start at 2:20 pm (Tuesday to Thursday) and 3:40 pm (Friday to Sunday). Tickets cost £11.00 (or £8.50 with concessions) and are available from:
Online: http://armyatthefringe.org/bomb-happy/
Summerhall Box Office: 0131 560 1581
Fringe Box Office: 0131 226 0000
Two flyers are available: flyer 1 (8.5 Mbyte), flyer 2 (2.3 Mbyte). The Ever Witch website has some further details and photographs of the production: